Testimonials and Reviews
There is nothing we appreciate more than our clients taking the time to tell us about their experience working with us. Here are what some of our clients had to say...thank you very much!

We would love to have you as a client!  Please contact us today.
---
5/2/2017
We've had a mold problem for some months now our landlord hired a no name company to "inspect" and "clean up" the mold, I felt no relief after, if anything my symptoms as well as my sons (cough, stuffy nose) got worse, so I took matters into my own hands and hired Mold Inspection Sciences. They sent Ben Wieser. From beginning to end he was awesome! was here on time, professional, friendly and very informative! He answered all our questions and concerns. Educated us on his findings. Definitely worth it! I feel more at ease after having him check our home because I know it is being done right! Would definitely recommend!!!
12/26/2018
I wasn't able to hire them at this point, but they seem very knowledgeable and very helpful with some questions I had, just on a gratis basis. Thank You,
4/11/2019
My entire experience from start to finish with the company was very pleasant. The staff was so nice and professional. They are also honest and very ethical. Any items of concern or non concern, is documented and photographed.
4/1/2019
This company performed a mold inspection and mold testing for a home I purchased in West Hollywood. Outstanding service and a great final report. Highly recommend.
Good. They were thorough, answered questions and discussed options.
Great! Very thorough and speedy turnaround with the samples and report.
Prompt response and clear recommended course of action.
A very thorough evaluation for mold was conducted inside and with the exterior of the house, including some air and tape samples. Our home is rather large and the inspector, Michael Cantor, spent at least five hours plus with the physical evaluation. Outside of a minor misunderstanding regarding calculation of a fee, all facets of service were excellent.
Very professional. They took time to discuss problem in detail. The manager, Brandon' very knowledgeable even called us at 7;00 PM so my boyfriend could discuss lab report tests when he came home from work. Mold abatement company whom they use is outstanding. I appreciated,very knowledgeable. the time spent speaking with Steve Barnes, very knowledgeable. Willing to give extra time needed. Highly recommend the entire team.
Myles and his company were great! Booked apt and had him out here the next day. He was on time, professional, and clearly knowledgeable. He had my mold report within a few days and even recommended companies to fix the problem. Great company and service!
Mold Inspection Sciences was just great! Thank you to our project manager and the onsite inspector. Our experience with your company was wonderful. We are planning on buying a new home early next year and will use your company to inspect it for mold before purchasing.
Wow! Thanks for treating me and my client so professionally. I'm a long time real estate Broker on the Westside and you are by far the best mold inspection company that I've worked with. Thank you.
What a relief it was to have your inspector at our home. We were really worried about some staining in our son's bedroom. Turns out it was not a mold problem. We now have peace of mind. Thanks, Mold Inspection Sciences!
This was our fourth time to use your services. We first hired you back in 2003 to inspect a new home we were purchasing. Since then, you have inspected our daughter's home, one of our rental properties, and this last time for a new home we are purchasing in Pasadena. Each time we received professional service. Thanks!
I reached out to MIS for pricing and to make arrangements for testing at my mother's home. They were extremely prompt in getting everything scheduled, and walked me through the entire process and what to expect. All options and pricing were discussed, and there were no surprises or hidden charges when we received our invoice. I had many questions, and all of them were answered in a very timely manner. My mother was very impressed with the inspector. He was very professional and thorough. We had testing performed by another company a few months prior and the difference between the two companies was night and day. MIS did moisture readings in numerous locations. They were at the property for approximately 2 hours completing a thorough inspection, whereas the prior company we used was onsite for a matter of 15 minutes. MIS went above and beyond what we expected. Their reports were also much more thorough and detailed, and provided photos to support all comments related to the testing results. Working for a property management company, I often have to babysit vendors and constantly follow up with them for answers and resolution. MIS didn't miss a beat and were proactive every step of the way. We called on a Sunday, testing was performed on Monday, and we had our results promptly via email on Thursday morning. I was even called by MIS to review the results and have them explained to me. On a professional and personal level, I would highly recommend using MIS for environmental testing needs.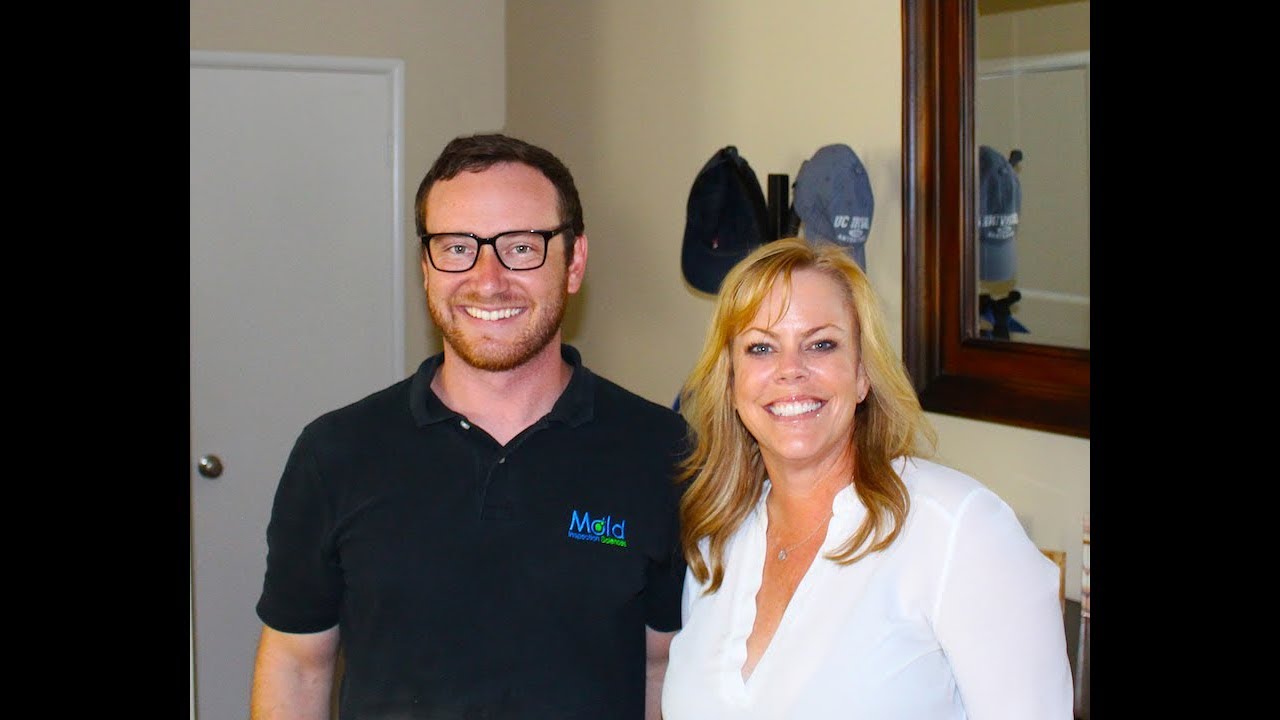 Invest in Your Family Too!
My fiance and I have been living in our new, old home for over a year now. It was built in the 50's but had been remodeled. Since moving in, we began to notice that some of the remodeling wasn't done correctly. What caught our eye in regards to mold was a musty smell under the kitchen sink and water leaking from the dishwasher. There are also small areas throughout the home that show evident signs of old water damage. For peace-of-mind, I decided to reach out to Mold Inspection Sciences. A customer service representative called me back right away, answered all of my questions and gave me information to prepare for my inspection. On inspection day, I met with inspector Ben who was nice, helpful, friendly and most importantly SUPER knowledgeable about all things mold. He had impressive tools to detect moisture and temperature shifts in areas of concern and even pointed out areas I didn't realize were past water damage was hidden by paint. I had chosen the full property inspection, and that's exactly what I got. Ben was a true mold detective from floor to ceiling and inside out. Ben walked me through his initial finds, gave recommendations on how to keep water away from our home externally, and then sent off the air and surface samples I approved to test to the lab. About three days later, I received a 24-page lab report and a 15-page mold inspection report with photos, findings, results, and recommendations. I couldn't be more pleased with the services provided. Reaching out to Mold Inspection Sciences was the right investment for our new, old home and our family! If you're on the fence, I definitely recommend Mold Inspection Sciences. Invest in your family too!
- Susie Hays, 5-star Google Review